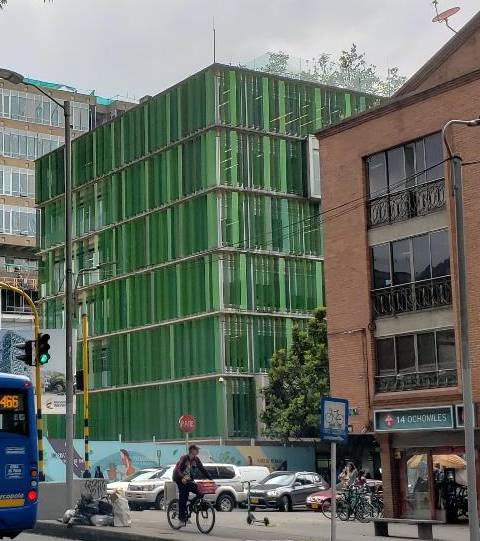 The new builing at Universidad EAN in Bogota, Colombia is arguably Colombia's most sustaining building to date! Listen to my interview with Jose Alejandro Martinez Sepulveda.
Jose is a long-time friend and colleague of mine.  He is the strategic development advisor for Sustainability coordination at Universidad EAN in Bogota, Colombia.
The combination of leadership and a vision in the University allied to a terrific team of people who led the conceptulatization, development, planning and construction.
This is an inspiring story of what can be done, even against the backdrop of budget constraints and the fact that this is being done in a country not previously known for "firsts" in sustainable construction. 
For more on the EAN University Legacy building please go here:
For more on the ICEHouse(TM) go here.