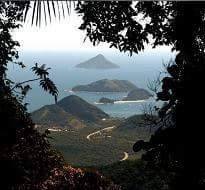 Part 2 of Ken Alston in conversation with David Ferninand.
This recording was made on December 11th, 2021 to coincide with David's "Quantum Pay It Forward" event and the recording of his Biodome film on the island of Ilha das Couves, Sao Sebastiao, Brazil. 
Note: Ken's conversations with David cover a diverse range of topics!
In this episode they talk about David's Quantum Giving event and the coincidence of recording on the 90th birthday of OSHO (the Enlightened Mystic of 21st century) and of various topics from OSHO's book "The Book of Secrets". 
Open yourself up to personal growth opportunities with meditation and new subjects like the theory of Nothing - Point 0,0 Absolute.
Contact David on Ilha das Couves, Sao Sebastiao on Facebook or WhatsApp (Brasil) +55 12997315251